[6packs]Solar Lights Outdoor Light Sensor Waterproof Lamp Color Changing,7 Colors and 3 Lighting for Yard, Path, Lawn and Landscape YK-SL1
[6packs]Solar Lights Outdoor Light Sensor Waterproof Lamp Color Changing,7 Colors and 3 Lighting for Yard, Path, Lawn and Landscape YK-SL1
5
stars, based on
19
reviews
Price:
$28.80 / [ 6 piece / Lot ]
ITEM SPECIFICS

DESCRIPTION

REVIEW
Item specifics
Solar Cell Type:
Lithium Battery
Features:
Solar Energy ,Lighting sensor
SOLAR POWER -- Rechargeable Solar Lamp. Rechargeable Ni-MH Battery (400mAh) enables the solar path lights to work around 10-12 hours after fully charged.

WATERPROOF -- Solar powered, Low voltage power, Non plug-in, charge sunlight during daytime and light up at night, waterproof level, so when full charged, you can feel free to use outdoor either sunny or rainy day.(IP55)

MULTI-COLOR LIGHTS -- Multi-Color Lights. This garden light with 2 lighting modes (cycle/ lock) and 7 colors can provide more choices to meet your desire

DECORATE ANYWHERE -- 6 pack colored solar light, perfect for indoor/outdoor decorations like balcony, room, window, garden, pathway, lawn, railing, flowerpot, tree ect.

MULTIPLE INSTALLATIONS -- Come with hooks and hanging strings, which provide you three ways to install, insert them into the ground, hang them up or sit them inverted for decorations.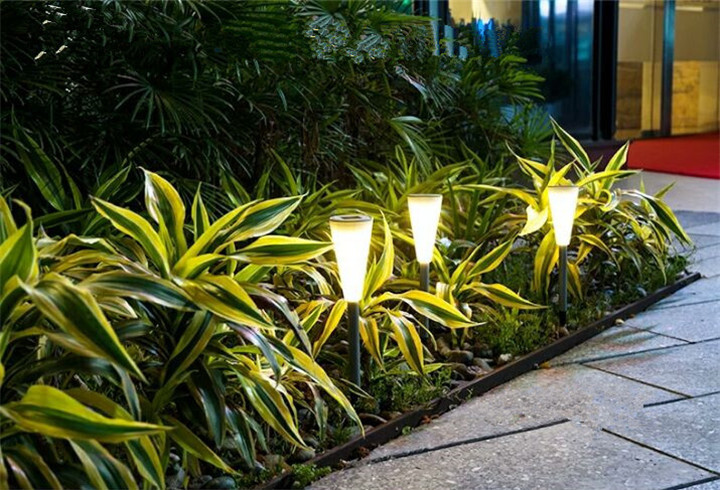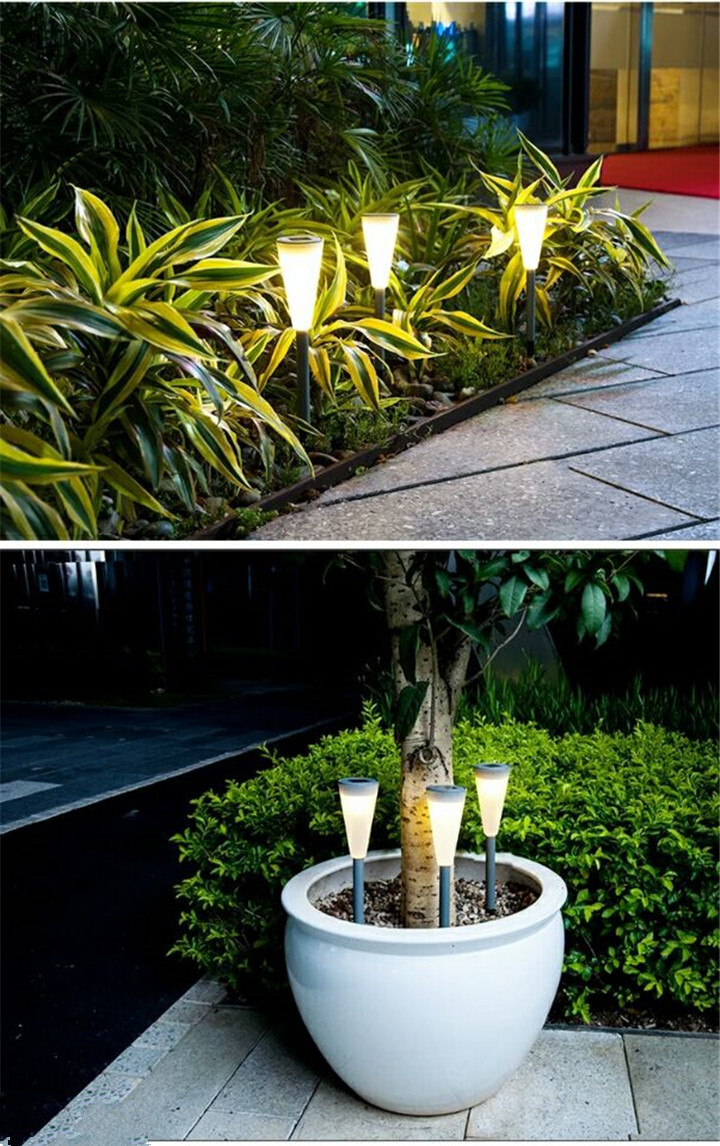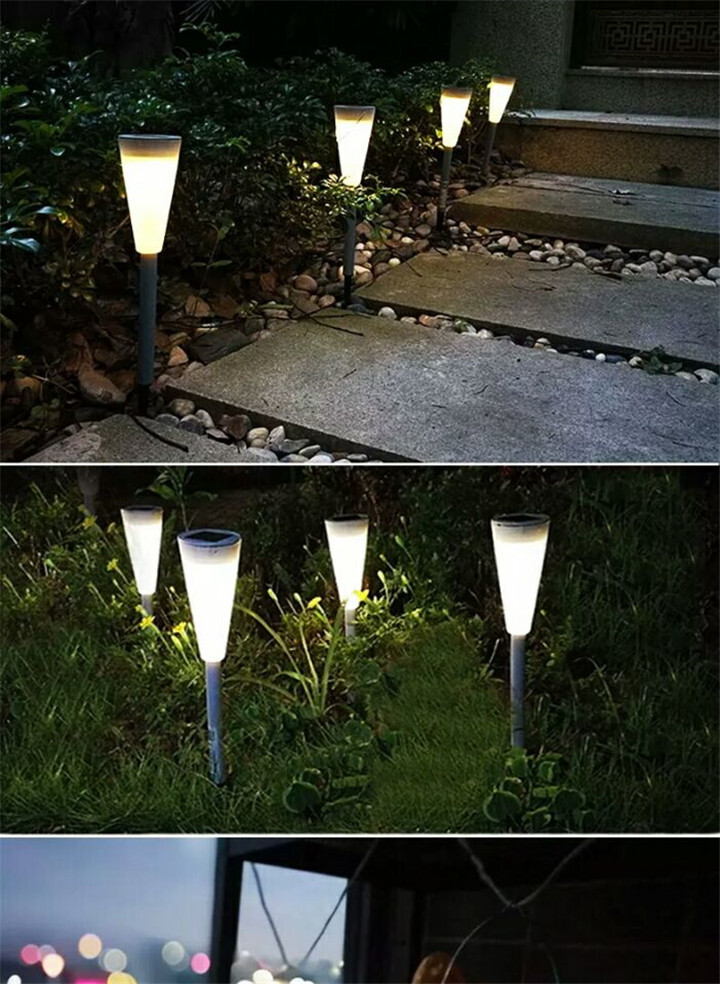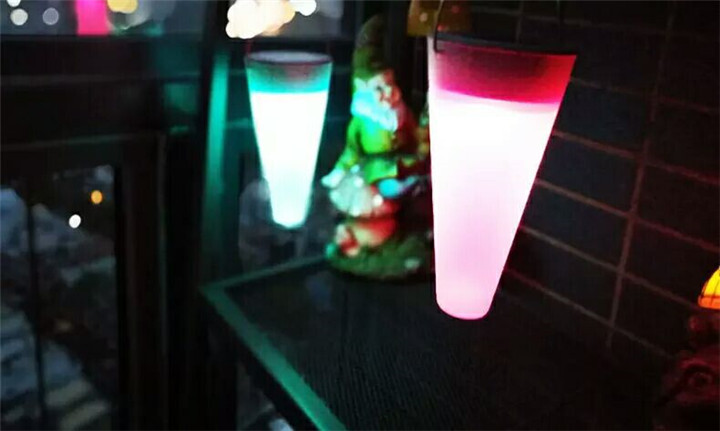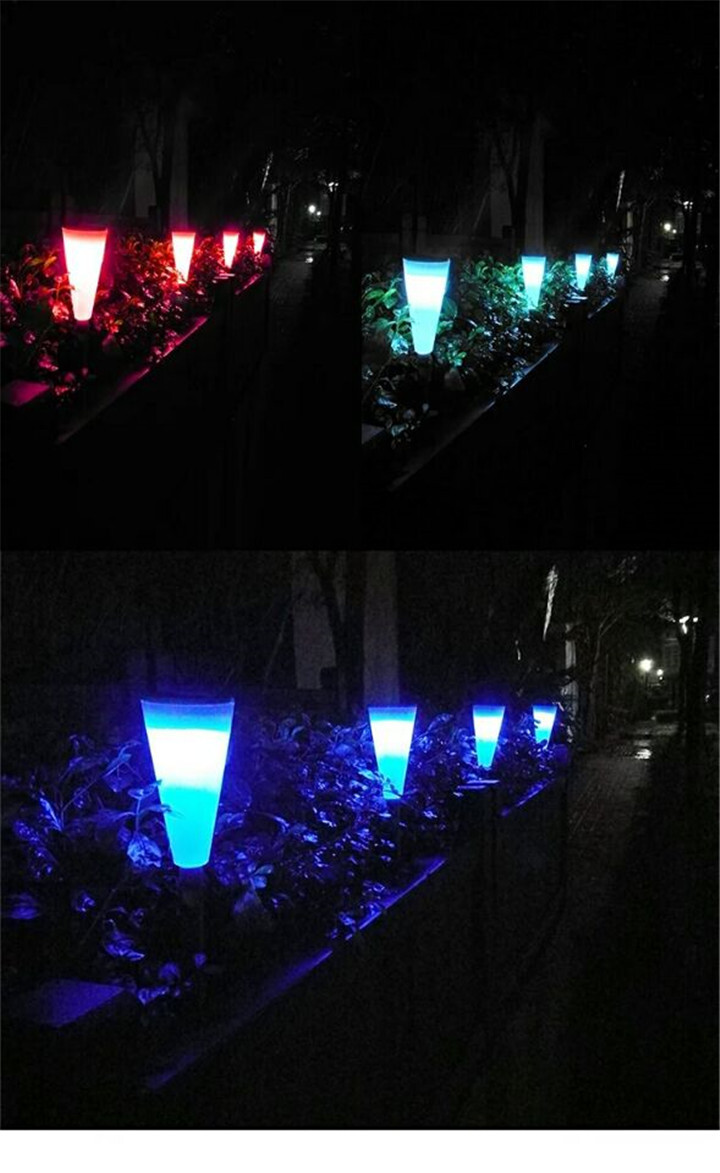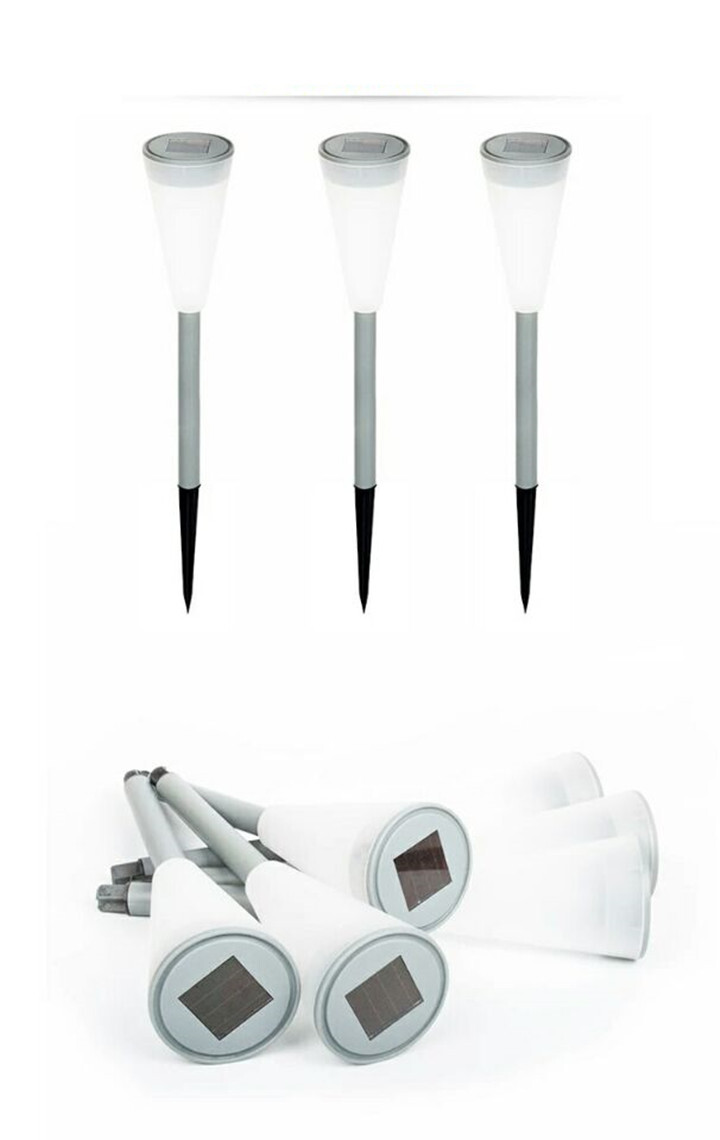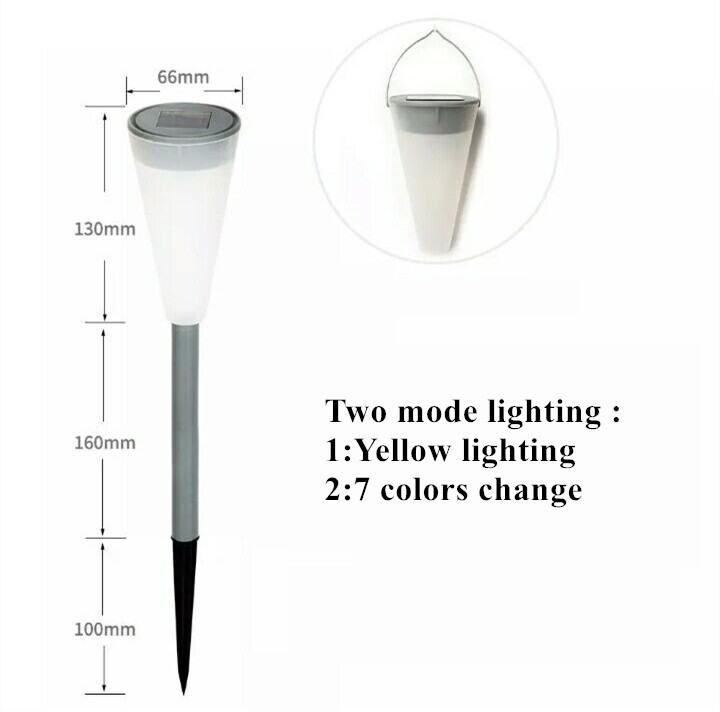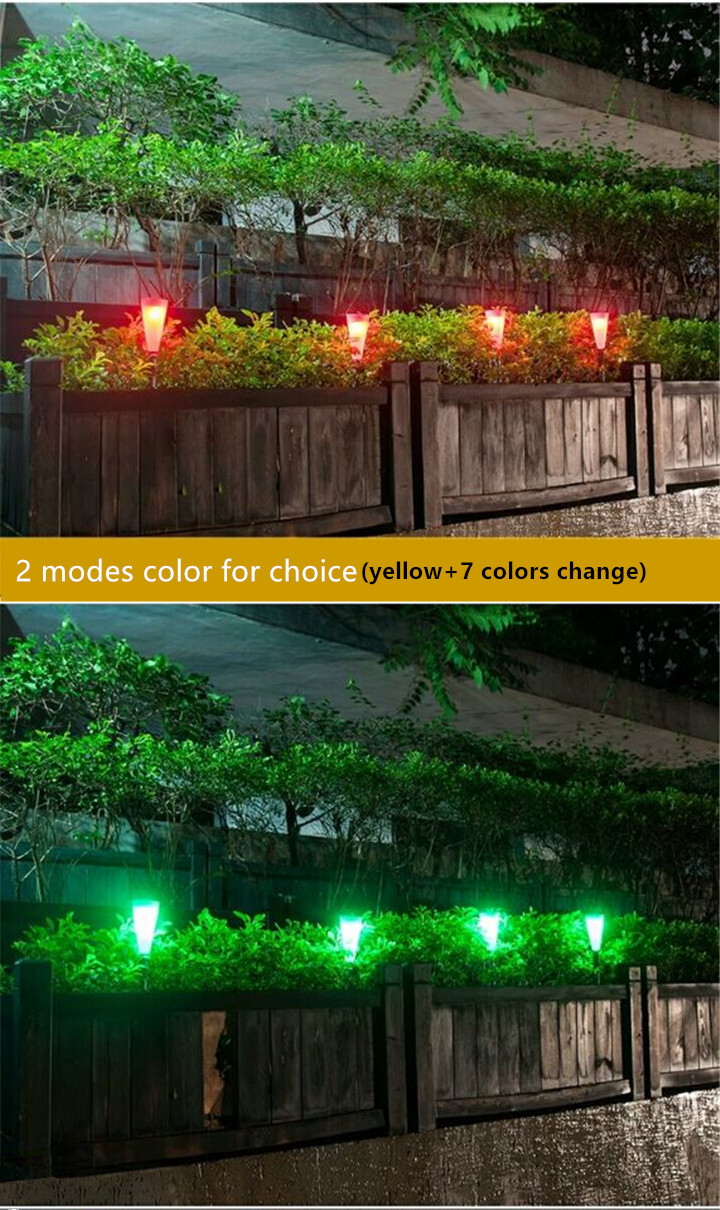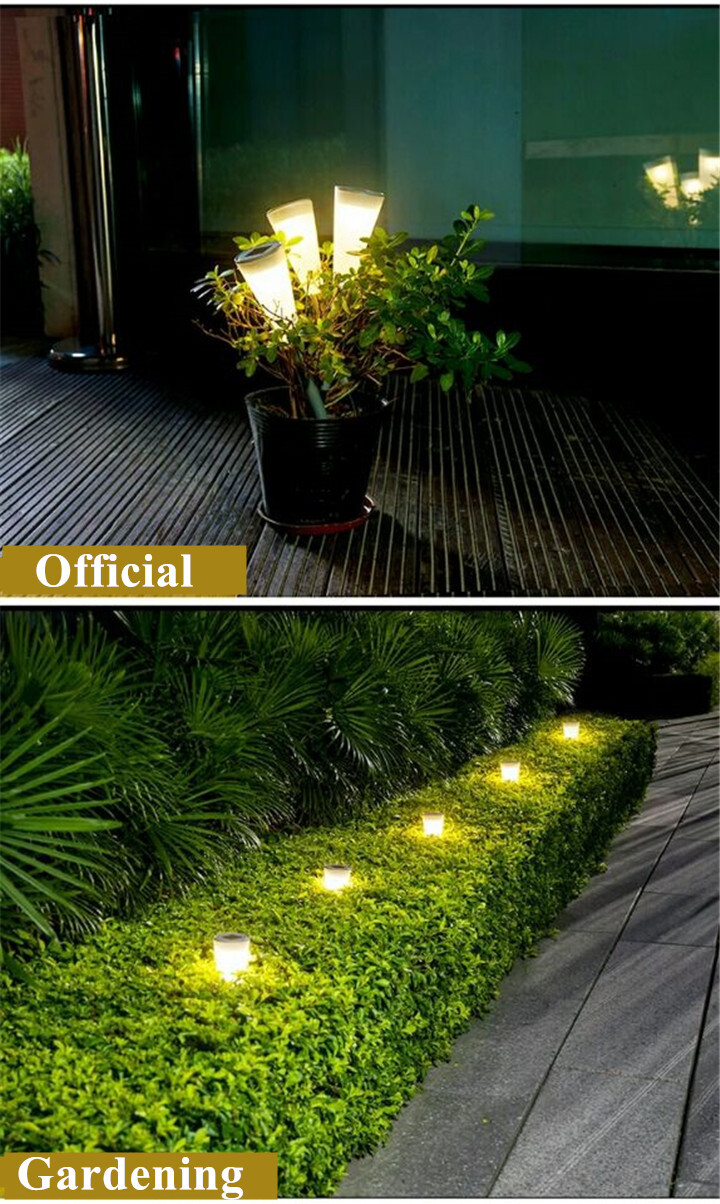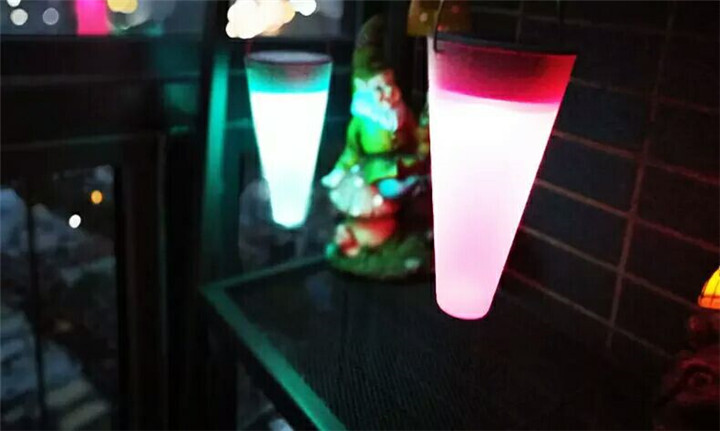 Solar Powered Colors Pathway Light
This pathway light has built-in solar panel. Simply place it under sunlight and it will be recharged. A full recharge can Waterproof Outdoor Garden Light
The waterproof design allows it to be placed in outdoor garden without worry of raining.
Solar Energy
Designed to save energy, the solar light is charged by renewable solar power. And it can work around 12 hours after fully charged with opulent sunshine. This solar lamp illuminates the darkness with colorful light, and provides the brightness with less energy consumption.
Hook on Tree Light
The package also comes with a hook let you to hook it on tree or garden fencing instead of placing on the ground. A Good Decoration Choice
The pathway light has 3 easy ways to install: insert the pathway light into the ground, place on somewhere as a mood light, or hang it on tree or anywhere you desire.
Eco-Friendly and Energy-Saving
The solar light is powered by a rechargeable Ni-MH battery, which is charged by sunlight. Wireless design makes it more convenient and energy-saving in use.
Specification:
Power: 0.012W
Battery Type: Rechargeable Ni-MH Battery (400mAh)
Operating Time: 10-12 Hours
IP Level: IP55
Lifespan: 5000 Hours
Material: Plastic + ABS
Package Contents:
6 x Hook
6 x LED Light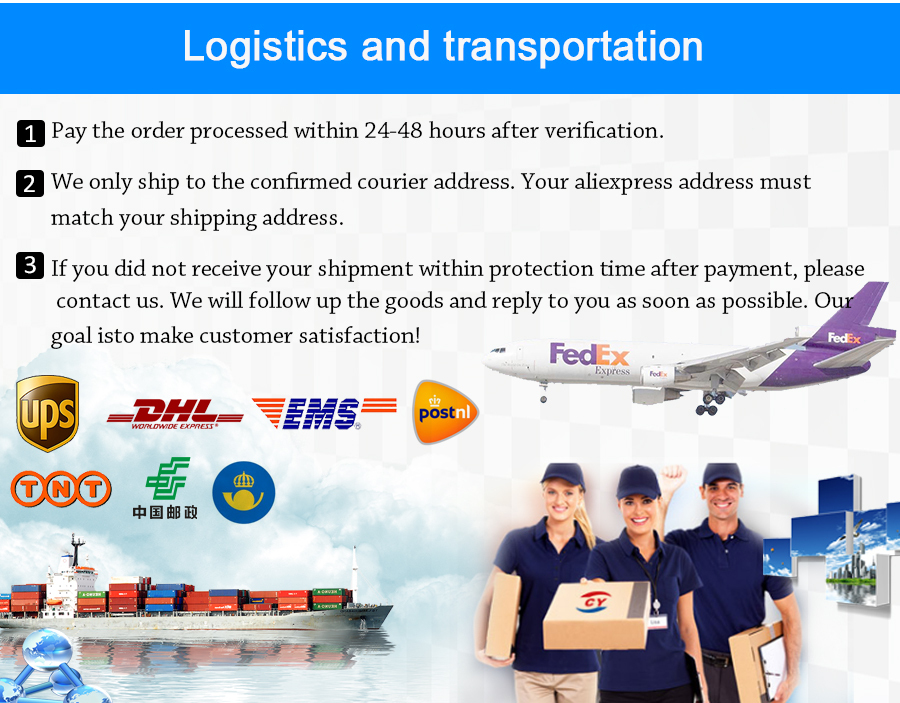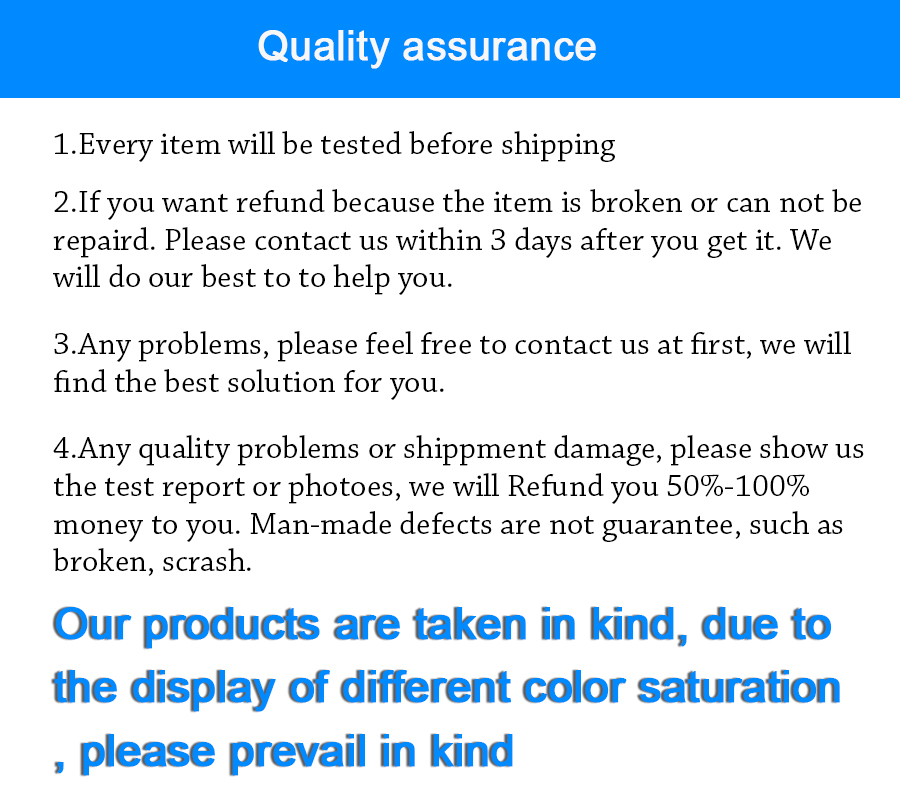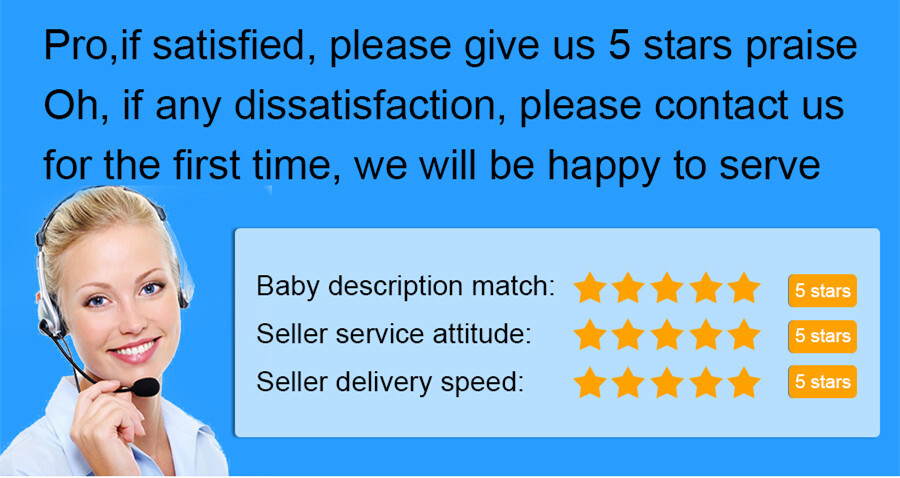 By ChrisTuesday, 09 July 2019
It came quickly! Packed well. Everything works!
By JJP - Boston, MASunday, 30 June 2019
I'm very impressed with these little lights. They were super simple to put together with thoughtful instructions and tips. They were also very easy to install in my difficult and rocky yard - no issues at all! I placed some in my planters and some directly into the ground. I love that the batteries are replaceable vs. having to buy and entirely new unit! They're brighter than I expected, based on past experience with other solar lights. I'm planning to buy more of these for other areas! The photos are from installation - they had not even charged yet!
ByAirton LealWednesday, 26 June 2019
These solar lights arrived on time and work perfect. They're well built, simple to install. I placed these in my yard, and they light up very bright at night. I will have to buy more of these. I like solar lights, I can't believe how much money I wasted on other solar lights.
By DERIMATuesday, 11 June 2019
By Mr.s HeMonday, 13 May 2019
By StevenTuesday, 30 April 2019
All work, took 10 pieces, delivery quickly by courier to the house, how much will work later i will write
By TexasSpikeTuesday, 23 April 2019
The lanterns are good. Change color, good. There is no lighting from them, only as decorative. The only negative seller packed the parcel in a box and in a puffy film, our mail apparently in a football package played-the result of one lantern broken, legs crumpled. The seller returned the money without questions for one lantern, for which he 5 points.
ByStacfanTuesday, 26 March 2019
No marriage. Inside is a normal battery. Al akb
By Hal F.Wednesday, 13 March 2019
By ShaneBThursday, 28 February 2019
By Harry the HatMonday, 11 February 2019
By zarrol brownFriday, 04 January 2019
By JVSWednesday, 02 January 2019
By AimTuesday, 01 January 2019
Just what the doctor ordered
By Donna H HolmesMonday, 31 December 2018
I love these light. I put them around my deck they look great, plan on ordering more this week
By GraydawgWednesday, 19 December 2018
I have never been a fan of solar lights because the lights are always so dim. These lights, however, have made.me a believer. These solar lights are super bright- comparable to electric lights. A friend remarked that they remind her if the fancy lights outside a hotel.
ByGreg HortonThursday, 06 December 2018
By PrimeLoverMonday, 03 December 2018
I love the flexibility of hanging the lights or using stakes. I love the multi-color ability. These are a great choice for decorative landscape lighting.
Search engine
Use this form to find things you need on this site