Wireless Solar Wall Lantern Outdoor, Dimmable Dusk to Dawn Solar Light , LED Wall Mount Light Fixture, Aluminum Housing, Glass Shade, Waterproof YS-W1
Wireless Solar Wall Lantern Outdoor, Dimmable Dusk to Dawn Solar Light , LED Wall Mount Light Fixture, Aluminum Housing, Glass Shade, Waterproof YS-W1
5
stars, based on
25
reviews
Emitting Color
Mode

Mode 1
Mode
Mode 3
Mode 4
ITEM SPECIFICS

DESCRIPTION

REVIEW
Item specifics
Body Material:
Glass,Aluminum
Solar Cell Type:
Lithium Battery
Features:
Solar Energy ,Lighting sensor,Dual lightings
SOLAR-POWERED & ENERGY-SAVING - This solar wall light with built-in rechargeable lithium ion battery, there is no need to use additional electrical tools. It is solar-powered, which can absorb solar energy and transfer it into electricity. Save your electricity bills.

DIMMABLE & TIMER - You can switch the solar wall light between warm white light and cool white light via Swich.

LONG WORKING TIME & HIGH BRIGHTNESS - This solar light doesn't require electrical wiring, equipped with high capacity lithium ion battery--2200Ah. It can illuminate 200 lumens in the dark.

CLASSICAL DESIGN - The solar wall lantern's classic look and attractive finish offer the beauty and size of a conventional outdoor wall light, which can be installed in your doorway, walkway, pathway, driveway, patio, backyard, etc. You can also use it as a post light.

AUTO ON/OFF & WARRANTY - Built in sensitive light sensor, automatically turns on at dusk and off at dawn if timer not be set. No need to operate ON/OFF switch once put it into use. In addition, you can forcibly turn on and off via remote control. 90-DAYS REPLACEMENT OR FULL REFUND WARRANTY.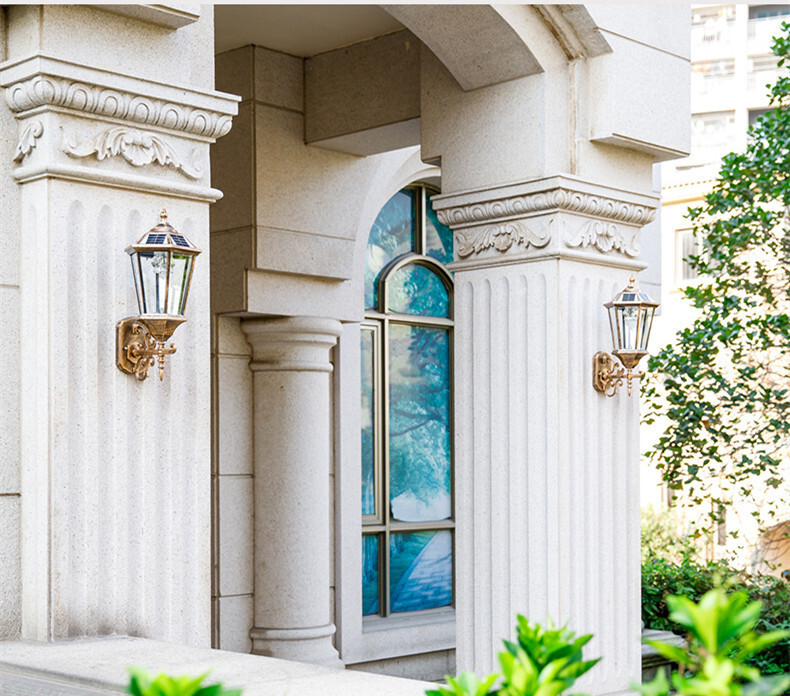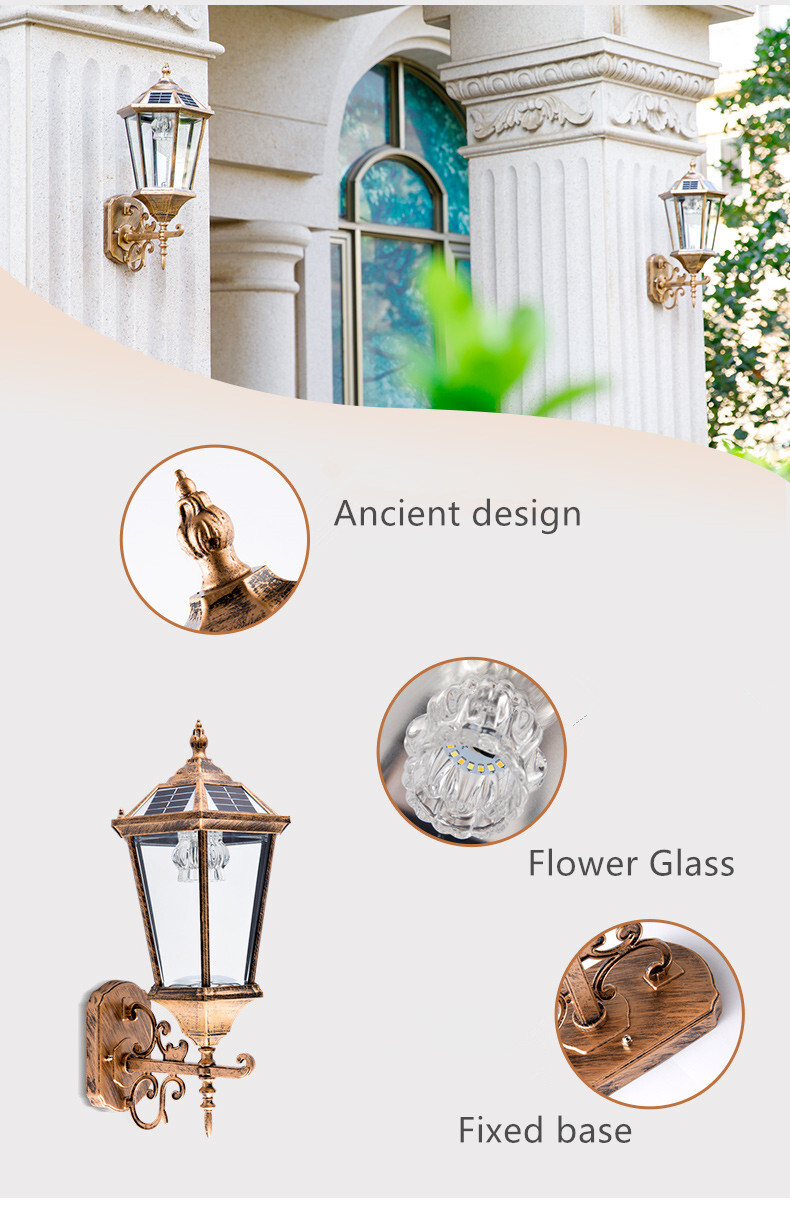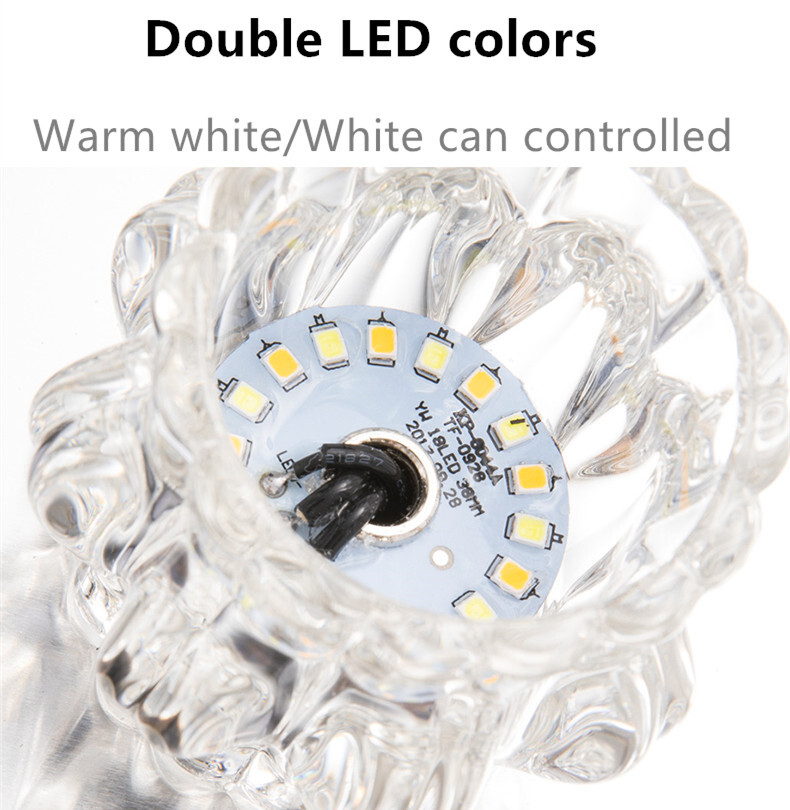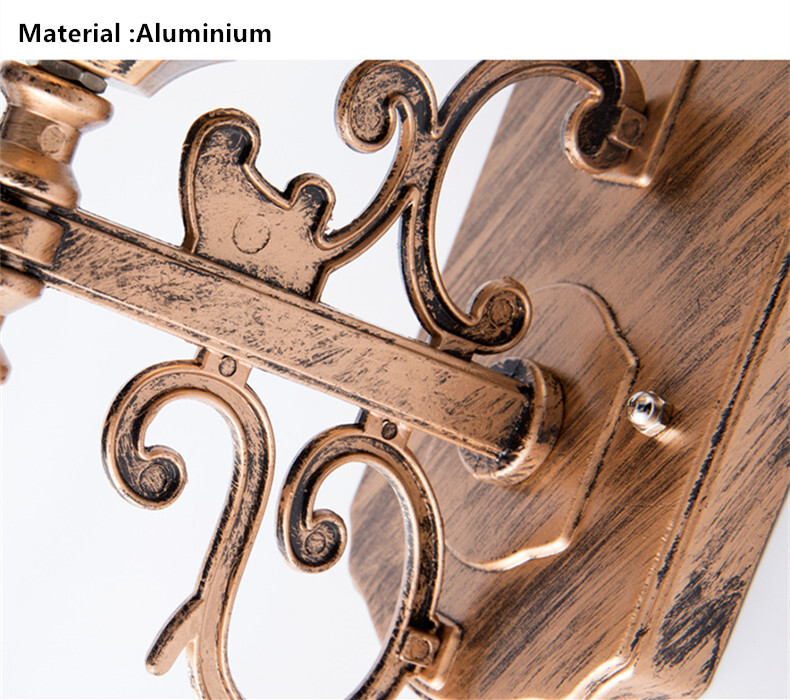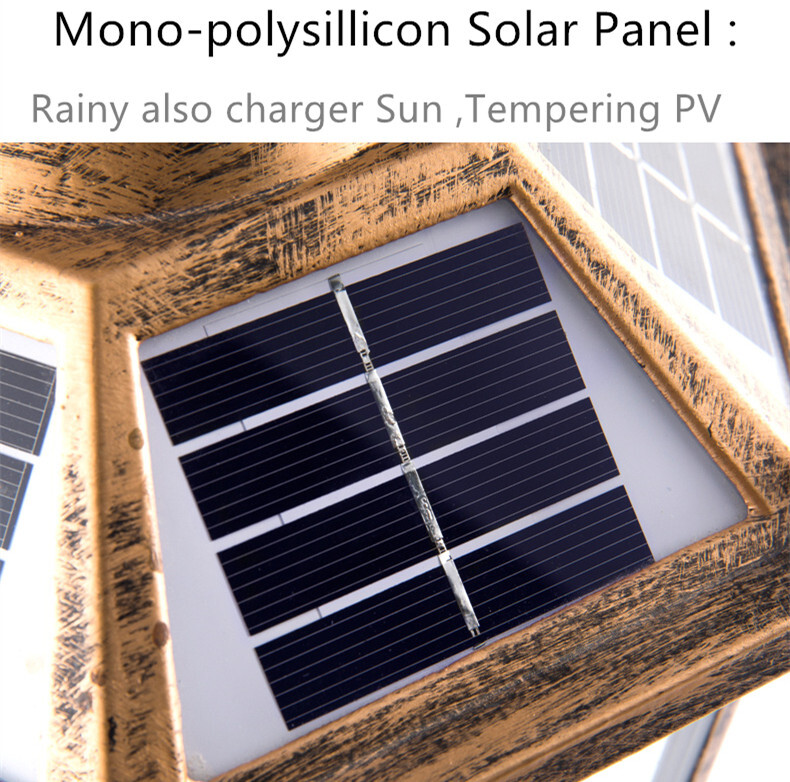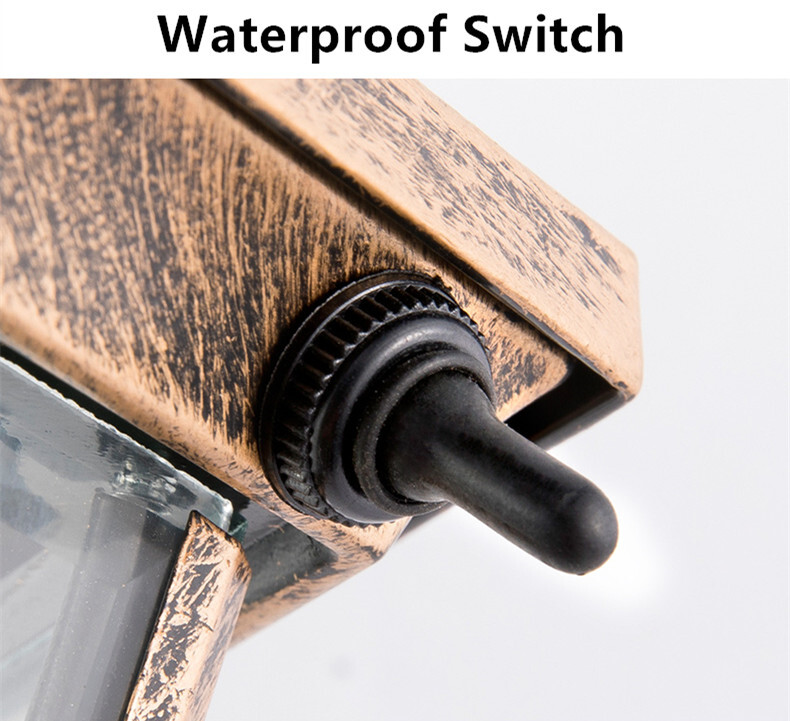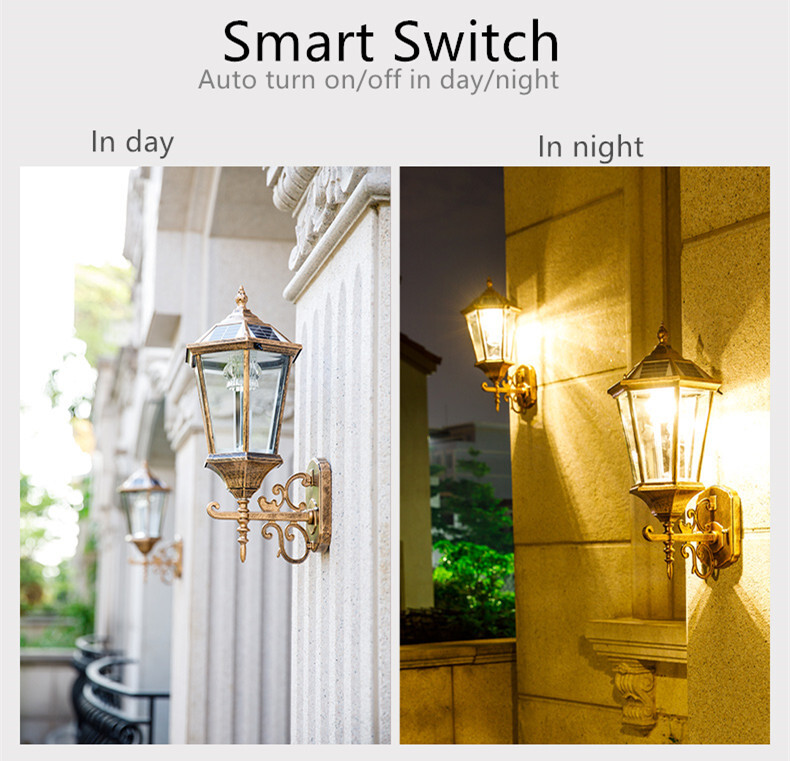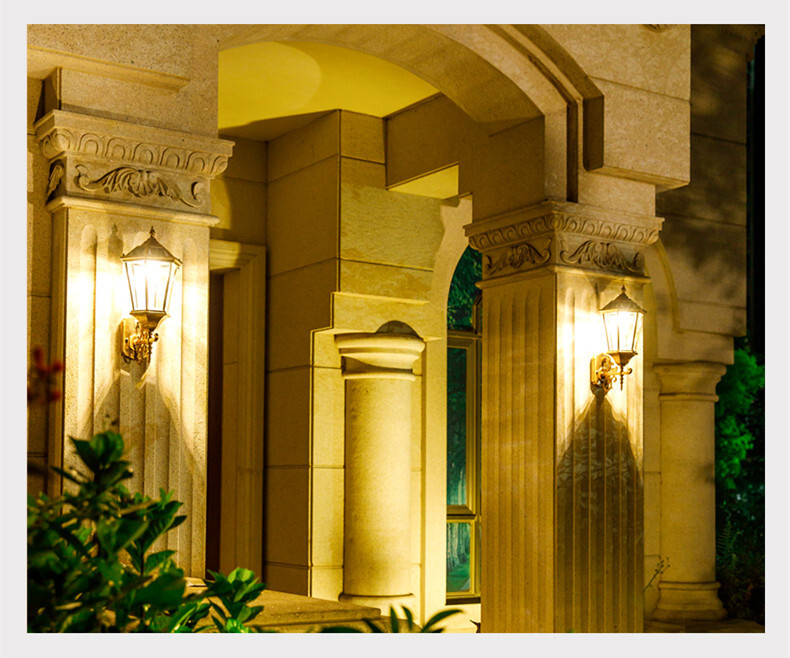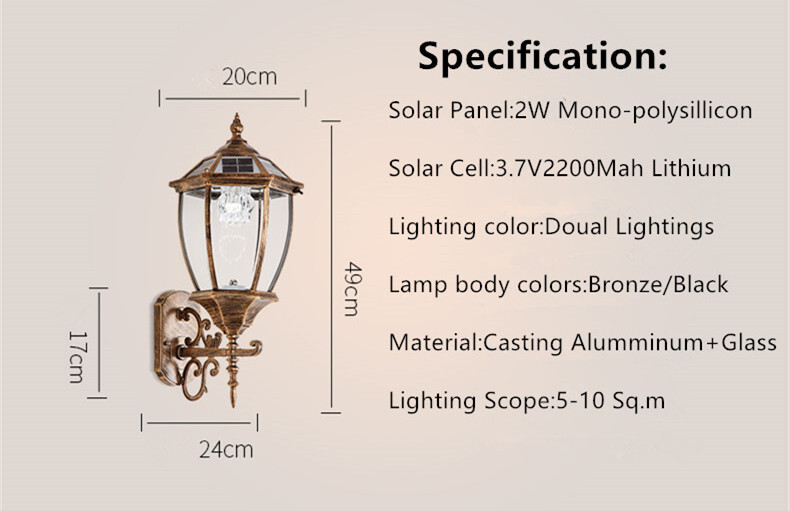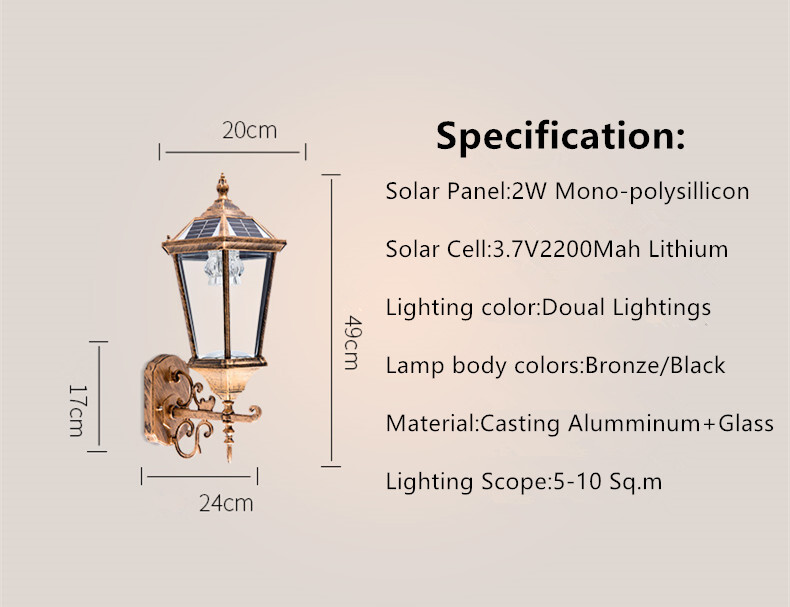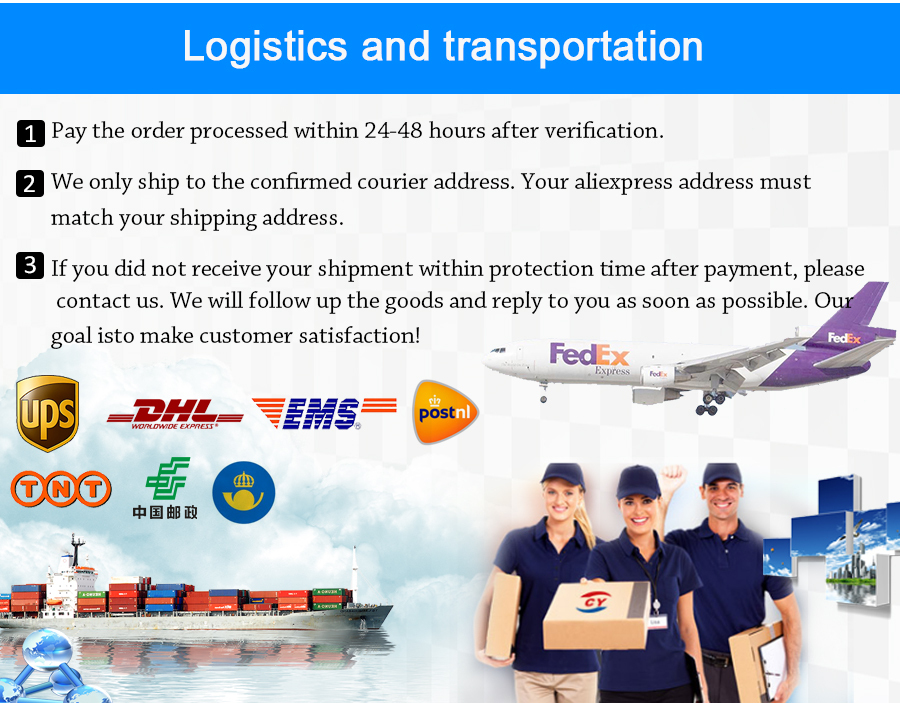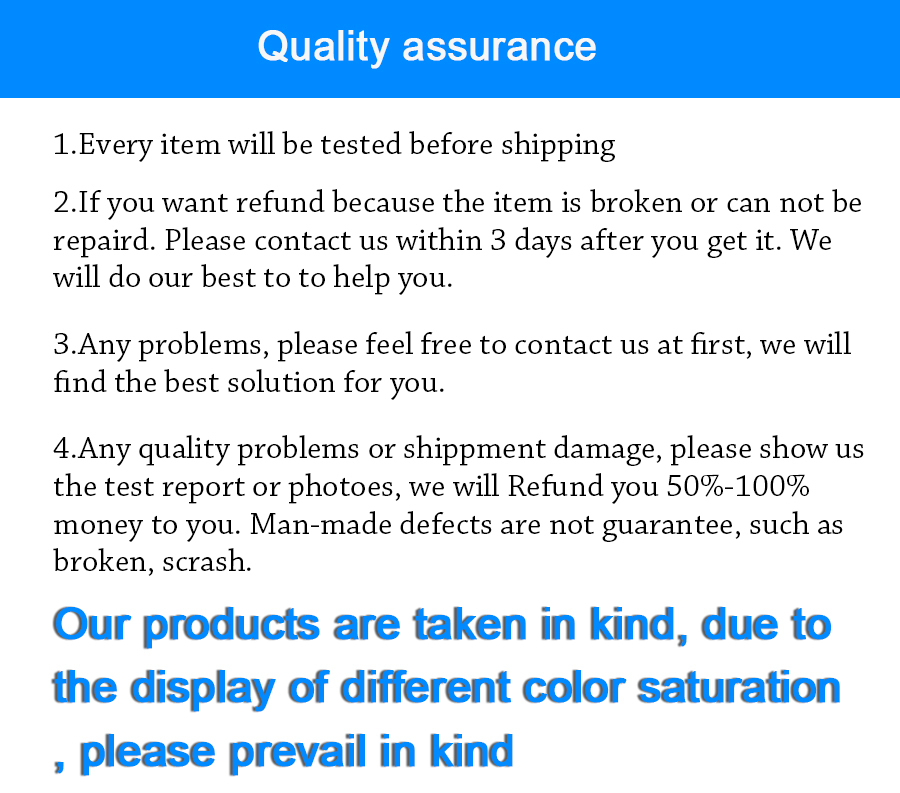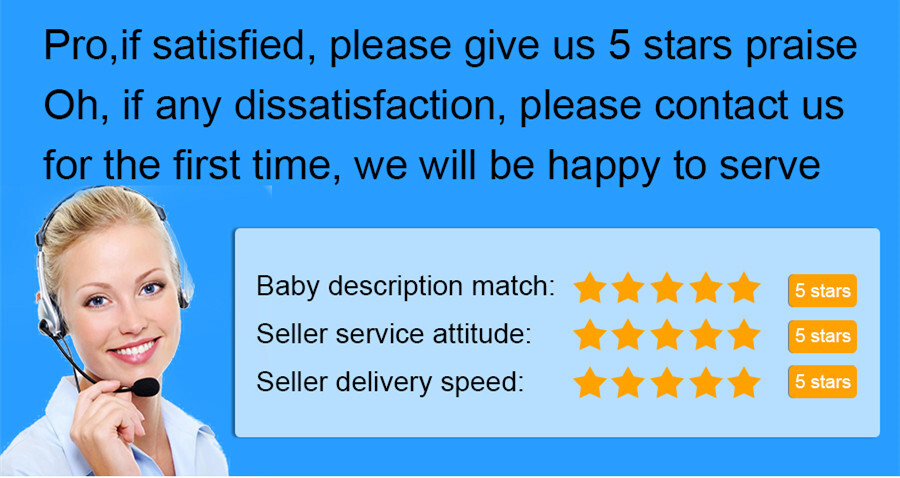 By Peace, PaulaFriday, 09 August 2019
Love these solar lamps. Help to shine house a little brighter.
By Karen DFriday, 09 August 2019
Super simple to set up. Great looking lights. Very bright.
By jijiBWednesday, 07 August 2019
They look beautiful and did the job, highly recommend it
By shoppingrlygrlWednesday, 24 July 2019
I dont know how i took such a horrible picture of such a great light, but you still get the jist of how bright it is. I screwed these into my fence to try and light up my yard, and tgey work great. Look nice, good light, and solar equals a win in my book. I hpnestly may need to get more for the front of my house now that i know they work well. They look just like the stock pic, and have lit up every night since installing them weeks ago. No complaints
By ShannThursday, 18 July 2019
These lights are adorable! They are light weight so if you are attaching it to siding or fencing it won't pull it down and break. It gives off a nice light for our backyard, I'm sure the neighbors will appreciate that we don't have to turn on the big spotlight for the dogs anymore! We will be buying more to finish off the rest of the backyard!
ByNorthcoast pjWednesday, 10 July 2019
These are stunning when lit!!!
By SmittySunday, 07 July 2019
tried them all they work perfectly, thank you
ByShannon RussellWednesday, 03 July 2019
By Becki L. TomlinsonSunday, 30 June 2019
I'm pleased with the functioning of these. It will take time to see if the solar panel is sufficient to keep the battery charged but so far so good.
By SeanKSaturday, 22 June 2019
Easy to install. Very good value. Not the brightest bulbs but depends on the level of sunlight they get during the day
ByMandy ReynoldsSaturday, 22 June 2019
Beautiful bright, white light. I love anything solar because it's free light that I don't have to pay for. Comes with all the hardware needed to hang up.
By Kommander KobraThursday, 13 June 2019
Great solar light, easy to install. Gives off a good amount of light. Looks great and fairly inexpensive for an outdoor fixture. With the sensor, you don't have to remember to turn the light on/off, it takes care of itself automatically! Love it.
ByBrandiTuesday, 07 May 2019
Man electricity is super expensive in AZ so I need all the help I can get. Since we have more than enough sunshine affordable solar is a great option. This lamp is cute and hold charge great. Also lasts a long time and gives plenty of light. Not sure what more you could ask for.
ByStanley DanielsMonday, 29 April 2019
Great solar wall light! I don't have a porch light on the back side of my house so this is the perfect solution. No wires, no light switches - so convenient and I can install it myself! All components included are plastic, so just keep that in mind. But I love the design on the globe...it gives it a slightly fancier look. It's also way brighter than I thought it would be!
ByTessa mayTuesday, 16 April 2019
By Kelly ChristineWednesday, 20 March 2019
This is perfect for where you need a nice light, but don't have electrical wiring. It's actually bigger and felt sturdier than I thought.
By GLBThursday, 28 February 2019
I was troubled by the size, being as the one i replaced it with was bigger, but overall, good product.
ByCharles MeyersonWednesday, 20 February 2019
By melissa davisWednesday, 23 January 2019
Used them to light up the front of the house and walkway. They are really really bright. There are no adjustments for lighting time, or motion sensitivity. They are a great version but I do hope they add these to items so you can install high up and down lower as in my case and have different adjustments to make them work even better. Very bright nice contemporary style that should work in most settings.
Search engine
Use this form to find things you need on this site